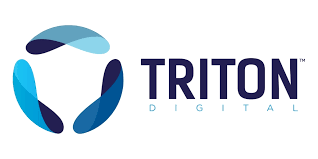 Triton Digital released its January Podcast Report, which measures weekly downloads of Triton measurement clients.
NPR reclaimed the #1 spot with NPR News Hour, which was bumped in December by Crime Junkie, and the popular True Crime show shifts to second place.
This report is a top-100 list, so you might think there's room for some middle-tail shows to emerge. In fact, only one did debut in January — The Ed Mylett Show, an SXM Media podcast.
It's worth noting that frequency of publication might affect the download count, and chart position. The standout in this regard is the #1 NPR News Now, which released 672 podcast episodes during the reporting period. Daily shows like Fresh Air (NPR) and The Dan Bongino Show (Cumulus POdcast Network) — both in the top eight — also benefit from the frequent content churn.
Note: The top 14 podcasts are repped by four companies: National Public Media, SXM Media, Wondery Brand Partnerships, and Cumulus Podcast Network.
---