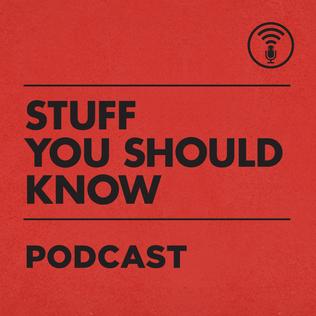 iHeartPodcasts announced today that its acquired show, Stuff You Should Know, hosted by Josh Clark and Chuck Bryant, has been downloaded three billion times. "Chuck and I started this series with a passion for curiosity and had no expectation of ever being a leading podcast," said Josh Clark. That's the kind of rags-to-riches business story that launches thousands of newer shows.
Stuff started in 2008 and has consistently been in the top 25 of overall podcast listening charts. The hosts chattily explain topics widely across history, culture, media, science, and many other categories of knowledge.
"It's been an honor to watch Josh and Chuck lead 'Stuff You Should Know' to such incredible success," said Will Pearson, President iHeartPodcasts. "Podcasting is a unique medium in that creators have deep, intimate relationships forming a dedicated community of listeners all over the world. There was no doubt that with Josh and Chuck's connection with their listeners that 'Stuff You Should Know' would be the first iHeartPodcast to hit the three billion downloads mark."
"Stuff You Should Know" has collected impressive awards including nine Webby Awards, AdWeek's Podcast of the Year award and AdWeek's Readers' Choice of The Year award. They have produced live shows as well, and were once a Jeopardy category.
---