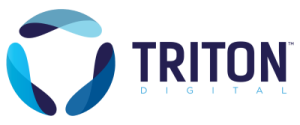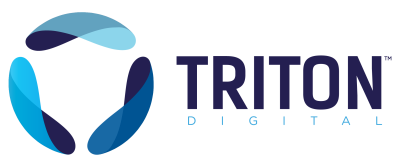 In a sweeping proclamation of global audio technology influence, Triton Digital has announced the integration of audio ad-tech platform Jelli into its system. Complementing that development, several Triton execs have been promoted.
Jelli is the leading programmatic advertising solution for broadcast radio. The company developed its business as an individual startup, and was acquired by iHeartMedia in November, 2018. Triton Digital is also an iHeart subsidiary, merged last year in an acquisition from Triton's previous parent company, Scripps.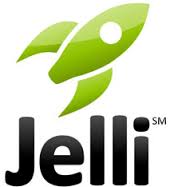 The integration gives Triton Digital the right to brag about its comprehensive tech stack in the field of digital audio advertising platforms. "We are the industry's most comprehensive suite of audio solutions," said John Rosso, President and CEO of Triton Digital.
Reporting to Rosso, four key execs now sport new titles, and presumably new purviews that include Jelli's function in Triton's ecosystem:
Stephanie Donovan has been promoted to Global Head of Revenue
Alex Fournier to Chief Technology Officer
Benjamin Masse to Chief Product Officer
Molly Glover Gallatin has joined the executive team as SVP of Marketing and Jelli Customer Experience.
Their promo bios:
Stephanie Donovan is a recognized leader in the audio industry and a long-standing member of Triton Digital's leadership team. In her previous role as SVP of Publisher Development, Donovan contributed to expanding Triton Digital's client partnerships in North America while also advocating for digital audio's role in advertisers' marketing mix. As Global Head of Revenue, Donovan will lead programmatic audio strategies and publisher development expansion within and beyond the 80+ countries Triton Digital currently serves.
Alex Fournier has extensive experience leading technology and operations and has played an integral role in driving Triton Digital's growth and performance. As Chief Technology Officer, Fournier will be responsible for leading the company's technology roadmap and increasing its ability to meet evolving client expectations, specifically in regard to security, privacy, availability, and performance.
As a part of Triton Digital's integration with Jelli, Molly Glover Gallatin has been appointed SVP of Marketing and Jelli Customer Experience. Previously, Molly was the SVP of Marketing and Customer Experience for Jelli and led its marketing initiatives. As SVP of Marketing and Jelli Customer Experience, Glover Gallatin will oversee all marketing and communications activities for Triton Digital. In addition, she will continue to lead customer experience for Jelli products.
Benjamin Masse has a proven track record of establishing synergies between business stakeholders, clients, and software development teams as Triton Digital's Managing Director of Market Development and Strategy. As Chief Product Officer, Masse will lead product strategy and operations to ensure Triton Digital remains adaptive in the evolving audio marketplace. Masse will also play an integral role in integrating Jelli's platform technology for the radio advertising market into Triton Digital's suite of advertising technologies.
.