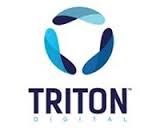 Triton Digital announced another new client for its enterprise podcast management solution. Neuhoff Communications has signed on to power its on-demand content strategy with the platform from Triton and Omny Studio. Under this deal, Neuhoff will use Omny's podcast platform for capturing, editing, and distributing its on-demand content. Omny's integration with Triton's TAP Podcast advertising service will also support monetization of Neuhoff's content via dynamic ad insertion.
Neuhoff is a broadcaster focused on central Illinois and Indiana. The company operates 22 radio stations and 12 local websites in that region.
"We are thrilled that Omny Studio and Triton have come together to provide the industry with this streamlined and intuitive platform," said Michele Mitchell, Neuhoff Media's vice president of digital operations and strategy. "It's made distributing and monetizing our audio content easier than ever before. We've been using the platform for two months and are already seeing increased efficiency and reach. We are confident that this platform will enable us to achieve our audience growth and monetization goals for years to come."
Triton and Omny entered a reselling deal with the U.S. and Canada in May of this year.