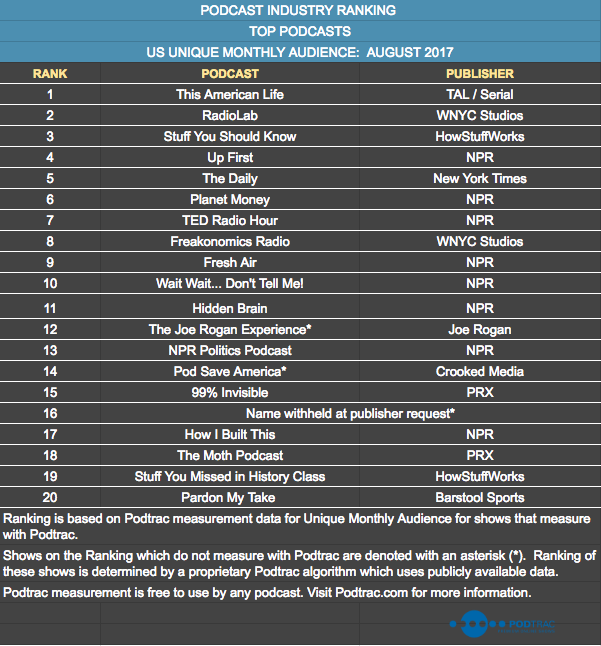 Podtrac has posted its podcast rankings for August 2017. Most of the top 20 shows are familiar to regular readers of this monthly chart, but the August installment does show some changes worth noting.
First, and most noticeably, the No. 16 show has been withheld "at publisher request." Most of Podtrac's chart is based on internal data about the podcasts using its measurement tools, but the top shows chart usually includes a few non-clients based on publicly available data. Those non-client shows include The Joe Rogan Experience and Pod Save America. Panoply's Revisionist History is the only other non-client show that was included in the July rating, but that's not to say a new program hasn't displaced it from the top tier.
There are at least two new entries in the August list. HowStuffWorks also has a second program in this month's analysis, with Stuff You Missed in History Class landing at No. 19. Pardon My Take from Barstool Sports snuck in at No. 20.
True crime phenomena Serial and S-Town dropped off the monthly list in July and are still absent. The remaining titles show a definite interest in news and politics, with NPR's Up First and The New York Times' The Daily both rising from their positions in the previous month.