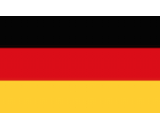 The recorded music industry has scored another win in shutting down stream-ripping sites. German based operation Convert2MP3, which reportedly generated 684 million visits over the past year, has been closed thanks to a joint effort by the IFPI and local trade group BVMI. The parties reached a settlement that included the global shutdown of Convert2MP3 and other similar sites owned by the operator along with undisclosed financial compensation and handing over ownership of the site domains.
"Stream ripping is a threat to the entire music ecosystem. Sites such as Convert2MP3 show complete disregard for the rights of artists and record companies and take money away from those creating and investing in music," IFPI CEO Frances Moore said. "The successful outcome of this case sends a clear signal to other stream ripping sites that they should stop their copyright infringing activities or face legal action."
Stream ripping, where an unauthorized copy is made of legally available audio on a streaming service or video platform, has been a leading concern in piracy research in the past few years. The MusicWatch annual report on pirated music has shown growth in the practice. Muso observed a dip in piracy traffic in 2018, including in stream ripping, although the rates of illicit music access are still very high.