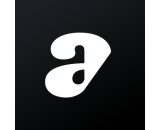 Radio New Zealand and Acast shared some new insights on podcast listening in the region. One in three listeners in New Zealand are tuning in to a podcast at least once a week. The local podcast audience also skews toward younger generations, with half of the listeners under age 45. Society and literature were the most popular categories for podcasts. Acast also noted internal data that showed a 107% listener increase in New Zealand in the past 10 months.
"It's great to see some reliable insight into just how popular podcasts are becoming," said Tim Watkin, RNZ's executive producer for podcasts and series. "We know how popular podcasts are on RNZ National and rnz.co.nz, but the fact a third of listeners are consuming podcasts every week shows people are getting hooked."
Radio New Zealand has a hosting and distribution partnership with Acast for its 44 podcasts. "Our partnership will help fuel further growth of RNZ's podcasts while allowing advertisers to deliver targeted messages in an engaging, audio-on-demand format," said Henrik Isaksson, managing director with Acast.
"In addition to audience growth, we're incredibly excited by the local brand engagement opportunities – particularly given half of New Zealand's podcast listeners say they're more likely to consider a sponsored brand, product or service due to their affinity with a podcast," he added.