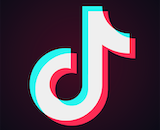 Short-form video has been a huge focus for Internet and media culture, and the field could be seeing some shifts. First, TikTok is moving to make its massively popular platform more in line with the major labels. Second, YouTube isn't going to cede its video crown to the newer rival just yet.
TikTok has become a leading player for both social media. Not only has it been home to some big viral memes, but the video player has also had a huge impact on music. It helped breaking artists like Lil Nas X, and is a way for existing stars like BTS to get attention on new singles while engaging fans. However, the platform has occupied a gray area in terms of licensing the music people use in videos.
That hazy legal situation could get a little clearer. TikTok has signed "short-term" deals with the three major labels. Billboard (paywall) reported that the social app's agreements with Universal, Warner, and Sony are for less than the usual 18- to 24-month industry deals. This is "in part so that the rapidly developing social network and the major labels can continue to negotiate the finer points of longer-term deals," Billboard said.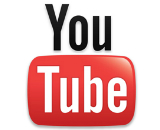 As TikTok's star rises, YouTube is paying attention. That video service is reportedly working on a new feature called Shorts that would offer similar functions. Sources told The Information that Shorts would be a feed of short videos housed inside the main YouTube app. Shorts would take advantage of YouTube's existing licensing deals for music, making that catalog available as background audio for the clips.