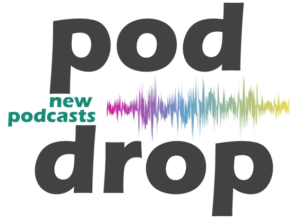 Pod Drop features new, interesting, and returning podcasts. 
---
The Refuge (PRX)
This is both a new and returning show — it is the third season of Threshold, a public radio program. The Refuge takes a deep dive into the controversy over oil drilling in the Arctic National Wildlife Refuge.. This decades-long battle over the future of the country's largest wildlife refuge inflames the passions of people across the United States, and although Congress voted to approve drilling in the refuge in 2017, the fight is far from over.
The Refuge trailer:
Doctor's Log (Pineapple Street Studios)
In collasboration with The Meteor, Pineapple Street launches Doctor's Log, a limited-run podcast series on which leading ER physician Dr. Esther Choo will report from the frontlines of the coronavirus crisis—the emergency room of a busy American hospital—as health professionals encounter the most significant health threat and pandemic in modern history. Dr. Choo is an associate professor at Oregon Health and Sciences University in Portland. The show dropped on A1pril 1.
Doctor's Log excerpt:
The No Sports Report (Treefort Media)
What happens when there is no more "gametime?" That's the question answered by this newly dropped show, hosted by the capable, media-experienced Jensen Karp (Kevin & Bean Show). The No Sports Report features 'fireside' chats with the best athletes, coaches, commentators and legends from the sports world who – just like their fans – are desperately missing the games they love right now. The launch episode features wrestler CM Punk, who critizies the WWE's decision to continue hosting audience-free Wrestlemania this weekend.
The No Sports Report trailer excerpt: