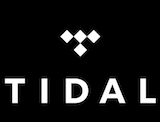 Tidal added new interactive credits to display the production roles for tracks. The credits include information about songwriters, producers, engineers, and session musicians. It will let you pick "View All" to display all credits or to limit the display to a particular role.
"Tidal is looking forward to working with artists and labels to create an in-depth database of credits," the company said in its press release announcing the update.
"As a music streaming service and culture hub, it is important to acknowledge that music is a team sport – it takes a talented crew of sound engineers, lyricists, and band members to make a song stick," said Tony Gervino, SVP of culture and content for Tidal. "We recognize the challenges ahead in creating a thorough and extensive catalog, but we are excited to take this important step."
Several streaming services have moved to add more information about the whole team that works on a given song. However, displaying those details requires someone to provide accurate metadata, which has proven to be a challenge.