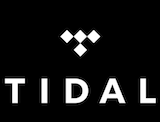 Tidal has been boasting that it had access to stream music from the late and great Prince, but the performer's estate is raising an eyebrow about those claims. The estate says that Tidal was only permitted to stream Prince's most recent albums rather than the entire catalog.
Prince initially began removing his work from streaming services last year. But did allow his two Hit n Run albums, the last ones he would release, to stream on Tidal. "TIDAL have honored Us with a non-restrictive arrangement that once again allows Us to continue making art in the fashion We've grown accustomed 2 and We're Extremely grateful 4 their generous support," Prince said in a statement at the time of the deal. The arrangement gave Tidal access to both Hit n Run albums for a five-year period and Prince agreed to "not grant to any digital music service anywhere in the world exclusive rights."
The two parties entered a second agreement in August that granted Tidal rights to Prince's entire catalog. The streaming platform is arguing that neither of the time limits on that deal have been reached, and thus it is still in effect. Prince's estate is now questioning whether the correct amounts of money changed hands to close that deal.
The debates between Tidal and Prince's estate also doesn't reflect the recent auction for the performer's catalog, which Universal Music Group had the winning bid for. On one level, the escalating complications of this case are a demonstration of how complicated music rights are for performers, publishers, and distributors alike. On another level, it's a digging reminder of how sad it is that we lost such a talent too young.