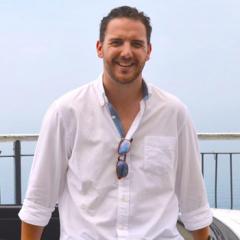 Tidal, the hi-fi streaming service from WiMP slated to arrive soon in the U.S. and UK, has a new head of marketing. Daniel Green assumes the top marketing job, joining Tidal after five years as director of digital strategy at Viacom International.
In discussing the new appointment, Tidal CEO Andy Chen highlighted the company's stance for offering a hi-fi service, noting that Green's past experience covered the "consumer lifestyle" and "luxury" fields. "Tidal is more than just a music streaming service," Chen said. "It is a lifestyle choice for those that understand and demand quality."
Hi-fi streaming is a boutique service that's usually accompanied by a premium price. Tidal's attitude about its own product ensures that its audience will be a smaller, niche group of listeners. The tactic is distinct from the freemium models of the more popular Spotify or Pandora, which put forth the philosophy that music is for any and everyone. With several other companies vying for the audiophile ears, including the high-profile Deezer and Pono Music, we'll have to see whether this explicit focus on luxury is successful for Tidal.