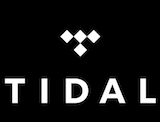 Tidal announced two leadership promotions. The streaming service has upped Tony Gervino to the role of EVP, editor-in-chief, and Elliott Wilson has been appointed as chief content officer. Both execs have been at Tidal since 2017 and will report to CEO Richard Sanders.
"We applaud the innovation and success both Tony and Elliott have brought to Tidal," Sanders said of the promotions. "Their vision and expertise has elevated the founding principles of the platform and truly enhanced the experience for every member and artist TIDAL collaborates with."
Gervino will oversee all editorial for Tidal in the new post, including leading the company's playlist curation teams as well as its digital magazine. His resume includes stints as editor-in-chief of Billboard and Slam Magazines.
Elliott has hosted original series and curated playlists for Tidal, and has a history as a music journalist. He will oversee the creation of new projects as well as guiding existing shows for the streaming service.