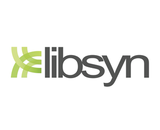 Podcast host Libsyn has been facing some upheaval in the past several months, and the latest developments include more leadership changes alongside some positive financial updates.
CFO John Busshaus has resigned from his post. The departure is related to a complaint filed by the SEC related to Busshaus' actions as former CFO of FAB Universal, Libsyn's previous parent company. The regulator's complaint alleges that Busshaus and former FAB CEO Christopher Spencer engaged in negligence and misrepresentation between 2012 and 2013. Both former executives agreed to a settlement "without admitting or denying the allegations," and Busshaus has agreed to a two-year suspension from accounting work involving the SEC.
Libsyn has accepted Busshaus' resignation and has appointed Gabriel Mosey, the company's controller, as interim CFO while the search is conducted for a permanent replacement. According to the SEC filing announcing Busshaus' exit, "this transition did not arise from any issues involving Liberated Syndication's financial results, business practices, internal controls or financial reporting procedures."
The company did share some third-quarter results in a press release yesterday, which featured some positive trends for its growth. Libsyn said podcast hosting subscriptions grew 13% from the year-ago period and 15.7% from Q2 2019. The company ended the third quarter with more than 67,000 active podcasts and 5.6 million available episodes hosted.
"We are excited about the continued potential for new podcasts and listeners," said Rob Walch, vice president of podcaster relations. "In Q3, we continue to see a tremendous eclectic mix of significant new shows. Podcast audience's tastes are very broad and there is great opportunity for growth in all genres. We expect the ongoing diversity of podcast voices over various topics will fuel further growth in current and underserved markets."