"We have made significant progress in disrupting traditional radio in a short time, but we are just getting started." –Brian McAndrews, Pandora CEO
Pandora's business mission is essentially invasive, intending to transform consumer habits by migrating listening from broadcast to Internet. In yesterday's earnings call, details were laid out about how the company has succeeded so far, and some future directions were illuminated.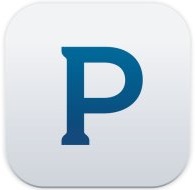 The financial headlines were these:
Record quarterly revenue ($181.6M, +50% year over year)
Growth of listening hours (4.18-billion, +17% year over year)
Shrinkage of audience month-over-month, but 20% growth year-over-year;
Mobile revenue driving earnings growth, exceeding the $100-million benchmark; 
Growth of total radio share to 8.06% (a sometimes-disputed number, derived by proprietary calculations), representing an 8% year-over-year increase.
There has been media swirl around the reduction of listeners from September to October (from 72.7M to 70.9M), with analysts and other observers citing a Pandora-demolishing effect of iTunes Radio, which launched on September 18. Pandora CEO Brian McAndrews refuted that interpretation early in his opening remarks of the earnings call.
CEO Scene-setting
McAndrews clearly, but without citing data, laid out a different reality. He claimed that the reduction was indicative of "our most casual and least engaged listeners" taking Apple's new service for a test drive. McAndrews added that Pandora's internal metrics show stabilization and return of the transgressing listeners. (Pandora releases monthly audience metrics in the first week of each month, for the previous month, so the McAndrews Stabilization Hypothesis will be tested in about two weeks.)
Brian McAndrews' prelude to the financials centered around earnings power and product enhancements. On the product side, he noted the recent releases of upgraded iPad and Android apps, both covered in RAIN. We reviewed the 5.0 version of Pandora's mobile experience favorably, both for its elegance and uniformity across platforms. The latter is a premium value in our eyes, as listeners increasingly surround themselves with a diversity of gadgets.
On that point, McAndrews was downright futuristic, referencing The Internet of Things, a tech meme pointing to a ubiquitously connected world of networked personal gadgets, home appliances, the coffee mug sitting on your desk, and just about everything else. In that context McAndrews noted Pandora's recent integration with Google Chromecast — not exactly a meme-thing, but we get his overall distribution point, especially given Pandora's exceptional connected-car initiatives.
In the context of revenue and product being twin pillars of pandora growth, McAndrews referred to the company's evolution "from scrappy startup to mature company."
Key Financial Equation
Throughout the call, Pandora emphasized earning power as the underlying, catalytic converter of growth. The key data nugget comprises revenue per thousand listening hours (RPM), licensing cost per thousand hours (LPM), and how the two move against each other.
Mike Herring, Pandora CFO, noted that while licensing costs are relatively fixed and stable, rising fractionally year-over-year, RPM has climbed sharply year-over-year from $34 to $43. Like tectonic plates grinding against each other, those two metrics produce a shakedown of content-acquisition cost. (In the longer view, it should be noted, licensing costs are not fixed, either on the statutory side or in the direct-negotiating realm. So this key equation will be closely watched as a new royalty rate period is established next year.)
On the same point, one analyst cited Pandora's cash hoard of nearly a half-billion dollars, thanks partly to a secondary public offering earlier this year, and queried whether the company would spend some capital on direct licenses with music owners. The question is significant because deep-pocketed competitor Apple went down the direct-licensing path from the start with majors and large indie labels. Having those private royalty relationships enables Apple to expand iTunes Radio internationally faster than relying on nation-specific royalty rules. (Pandora currently operates only in the U.S., Australia, and New Zealand.)
Pandora's response was interestingly hedged. Brian McAndrews noted that direct licensing has always been an available option, but conceded that "we are happy with how the public offering went," and the money "puts us in a better position to have the right conversations." Our money (betting money, that is) has Pandora waiting to see how much Apple's negotiated royalties influence the government's royalty framework for the upcoming period.
Advertising Interest
In the earnings call, analyst questions circled around advertising, in two main respects. First, the ad load, and second, the user targeting. The second point pivots around Pandora's new listener identification product that uses registration information, plus listening choices, to place users in broad ethnic or demographic groups for advertisers. The first rollout focused on ID'ing Hispanic users. Pandora noted that as a test, that first implementation was successful, and promised future new segments under development. (No specifics were divulged.)
Pandora disclosed its current ad load: a maximum of three minutes per hour, with 30 seconds being the maximum length per spot. The execs forecast a gradual rise to four minutes per hour, noting that broadcast lived in the 12-16 minute range, and observed that Pandora perceives substantial earning upside without approaching broadcast load. Advertising CPM was described in the $9-$12 range. At the current RPM of $43, Pandora claimed that it was earning 60-70 percent of broadcast RPM, at 20 percent of its ad load. Driving the knife a little deeper, McAndrews mentioned that Pandora provides much better results tracking.
Measurement Morass
One questioner asked about getting Pandora into the broadcast traffic measurement matrix, in the post-Arbitron world of Nielsen Audio. Doing so would unlock the controversial share-of-listening statistic. Pandora's response seemed wistful, and perhaps a touch caustic: "Clearly we would like this, Nielsen would like it. We are dependent on them."