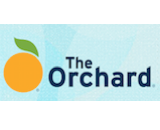 Indie distribution company The Orchard announced that it has purchased RoyaltyShare, a royalty-processing service. It also made a strategic investment in a second royalty processor, Korrect. Thanks to the combined elements of those businesses, The Orchard will be providing a standalone royalty processing service for independent record labels. It will also be connected to The Orchard's client dashboard, and it will integrate digital and physical sales data.
"Artist royalty processing is a natural extension of our end-to-end solution, particularly as it follows our philosophy of providing complete transparency from point of purchase to artist payment," said The Orchard's CEO Brad Navin.
Business management has been a pivotal topic for independent artists as more listening happens in the online space, especially with the popularity of streaming platforms that operate on a different type of payment system than the traditional album sales provided. Companies supporting independent artists, either by mobilizing their collective power or by promising to increase their individual financial gains, is a niche that is seeing increasing activity. Several distributors have been vocal about boosting their ability to identify and collect revenue for their artists. TuneCore introduced an entire Artist Services suite for managing various business aspects of being a musician. CD Baby recently boasted 250% growth of its Pro rights management system. Audiam has launched an artist-supported royalty collection service called IAMP specifically for finding missed payments in the digital realm.
It makes sense that these artists, who do not have the resources or influence of a major label backing them, would want and need help in protecting their interests in a changing market. We'd predict that the flurry of new features and tools indie-centric businesses have been adding will not let up any time soon.