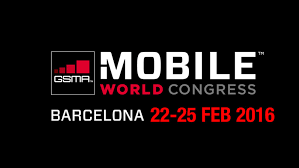 Juniper Research returned from Mobile World Congress, the preeminent global exhibition of new mobile technology, and summarized its assessment of 2016 trends. (Download here.) We have pulled out the point pertinent to the future of digital audio.
Virtual reality: A well-publicized trend for 2015-2016 and beyond, VR platforms could impact music delivery, especially in the concert scene. The music industry, hungry for products to stand alongside streaming access to music, might find a development platform on VR to deliver enhanced recording experiences. We say the music industry, but it's more likely to be tech companies which are already in mid-development and which could be the 21st-century equivalent of the Sony/Phillips collaboration which resulted in the CD. Speculation aside, Juniper's view of VR in 2016 is this: "2016 continues to look to be a watershed year for VR, with several players now competing with dedicated and peripheral headsets." The company believes that availability and consumer awareness will increase this year.
5g: Wait, 5g? Five? Most phone carriers haven't fully rolled 4g through their networks. Well, the next generation ever looms, and Juniper estimates that 5g will arrive commercially in 2020, breaking the 1Gbps barrier. (That's one gigabyte per second. Fassst.) First it has to be technically standardised, then field-tested. Does sheer speed mean anything to music? Bandwidth capacity is always important to media industries. Fat pipes will help video more noticeably than standard audio, and that could accelerate cord-cutting, Internet access to content rather than coaxial access. That trend would further the music migration from ownership to access, which is already rapidly transpiring. Better speed could also encourage hi-res audio as a commodity that most streaming services use by default, rather than a high-priced specialty option offered now by Tidal, Neil Young's Pono, and others. given enough bandwidth, hi-res becomes standard-res.
ID moves mobile: At RAIN Summit West 2014, keynoter Jason Calacanis ended his "State of the Media" presentation by holding his phone in the air while intoning, "This is the only thing that matters." As consumer behavior continues its vigorous migration to mobile, with audio and other digital uses, nothing emblemizes the centrality of smartphones more than holding a person's identity. Fingerprints and selfies will become standard identifiers. With a person's very self officially represented by the phone, the wallet becomes yet another "device" suffering displacement by the most important piece of consumer technology. Call it a leading indicator for sound publishers of all sorts — nothing matters more than mobile.
Wearables and hearables: It was a quiet year for wearables, as lukewarm market enthusiasm for watches and smart wrist bands have dampened development. Wired Magazine noted the start of this shift in 2014, noting: "Wearables aren't sticking because consumers are not willing to alter their behavior to accommodate the product. One solution is to give consumers a form factor they are already comfortable with, namely devices that you wear in your ear."Juniper notes that interest and development of prototype "hearables" supplanted enthusiasm for wearables at MWC this year. Is it about listening to music? Not necessarily, and certainly not exclusively. But consumer acceptance of in-ear headphones sets the stage for hearables with other functions, such as health monitoring.
Modular phones: Juniper was impressed by LG's demonstration of a modular phone — that is, a smartphone that accepts bottom-of-device hardware plug-ins with different functions. It could be grip for using the camera (pretty low-tech example) or a digital-to-audio converter for recording on the fly. There's a lot of potential and not much reality, yet, in this aspiring ecosystem. We're hoping for a great plug-in speaker.
Internet of Things: You knew it had to be in here. In Juniper's view, progress and simplification depend on establishing a set of tech standards around which a coherent industry can coalesce. Standard provide consumers with a degree of familiarity and interoperability among devices — crucial to the development of a product range that can include nearly any object. Juniper observed some movement toward a center of gravity at this year's Mobile World Congress. Audio is closely bound up in the potential application of an IoT standard, as nearly any device in the home can be smartened up to provide information or entertainment. Right now, Amazon's Echo, a smart connected speaker, is a sort of prototype — but is a thing in itself, not a digitally enhanced thing already living in a home.
Connected cars: Not exactly a new trend, and Juniper notes that the pace of development and integration announcements (e.g. Volvo partnering with Spotify) means that connected dashboards are increasingly becoming a consumer expectation. In our view, connected cars continue to represent a deceptively slow-moving threat to broadcast radio's legacy hold on the dashboard. The average American car is still too old to introduce most drivers to new listening options in which AM/FM radio is reduced to one app among many. But each year brings that reality more into the mainstream.