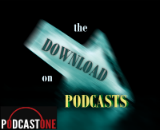 The podcast category is developing into a mature business market. Money is flowing in. Media buyers are increasingly interested in the podcast opportunity, with its distinctive qualities.
But there are over 300,000 podcasts. It's a long tail of content that is not represented in the major networks, and whose shows are not represented by a direct sales effort.
Owners of long-tail media businesses have different goals and priorities from major players. Music webcasting provides an example. there, the long tail is composed of "small" webcasters (that's a legal and regulatory term, not a derogatory one) were protected for several years against high music costs by law. that law expired on january 1 of this year, and the resulting financial shake-up drove many indie webcast stations straight out of business. (As covered extensively by RAIN News.)
Podcasting is mostly a talk medium, and unregulated. Cost of entry is negligible, making it attractive and low-risk for hobbyists and aspiring semi-pros. Along with high risk comes high hope, and there are thousands of podcast creators who hope to become the next WTF with Marc Maron or Rooster Teeth. For those who fall short of those levels, the hope is to make some cash while having a blast producing personalized on-demand audio.
Some of podcasting's financial irrigation is built to pour money into the long tail, which is mostly represented on large hosting companies. Acast is one example; that Stockholm-based service, quickly expanding in Europe and the U.S., has its own ad-tech platform which can inject pre-recorded commercials into its customers shows, and an in-house sales staff. Blubrry, SoundCloud, Spreaker, Libsyn, BlogTalkRadio and others walk a similar path, selling across a large aggregated inventory of hosted content.
Another revenue strategy involves taking the show directly to listeners. The subscription model is secondary to advertising in the U.S. market, but subscriptions experiments are serious. PodcastOne (sponsor of this column) offers a paid plan that delivers extra content for favorite shows, and other benefits. But PodcastOne Premium is for that network's curated portfolio of 200+ shows, which are hand-sold to advertisers across a distributed national sales force. An example of long-tail subscribing comes from Acast, which offers Acast+ to its producers who choose to wrap selected content into a subscription plan. Listeners who buy into Acast+ use a dedicated app to hear that programming.
Yesterday we also learned of a partnership of hosting company Podomatic and crowdfunding platform Patreon. As we have noted, Patreon specializes in subscription-style crowdfunding, where monthly pledge amounts are collected for ongoing creative projects. Perfect for podcasting. Podomatic customers can add a Patreon link to their podcast profile pages, hopefully funneling listeners to Patreonfor financial pledges.
The news gave us a chance to catch up with Patreon success metrics. The platform has paid out $50-million to 25,000 creators — not all podcasters. But Patreon notes two startling successes: one unnamed podcaster making $27,000/month, and Tom Merrit of Daily Tech News Show which gets $14,000/month from listeners. Two example that illustrate the alluring possibility of moving a show off the long tail, into a full-time venture.
---