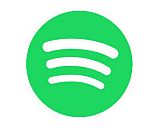 The Trade Desk is bringing its digital audio programmatic advertising to the Asia Pacific region, and Spotify is one of its first partners there. This launch means that advertisers can now buy digital audio inventory targeting the APAC audience. The pair had been beta testing the ability to reach specific Spotify user demographics by age, gender, music genre, or specific playlist.
"As our listeners are generally a lean-forward group, they are engaged with the music and are always searching, discovering new music and curating playlists," said Joanna Wong, head of business marketing for Spotify APAC. "We are excited to be working with The Trade Desk as this added offering of programmatic inventory will definitely enhance the listener's ad-supported listening experience, and the partnership will help brands use our platform to tell their story."
This isn't Spotify's first outing with The Trade Desk. In July, the companies worked with AppNextus and Rubicon Project for the official launch of programmatic buying across Spotify's 59 markets. The Trade Desk executed the private buying marketplace for that initiative.