Domain extensions (the end-part of website addresses like .com and .org) can be valuable signifiers of a brand's industry and positioning. Any website with a dot-org address represents a verified non-profit. A dot-edu address signifies an educational institution.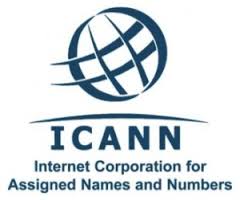 The addressing of the Internet is a complicated business, handled by the Internet Corporation for Assigned Names and Numbers (ICANN). ICANN determines which "top level" domains (like .com, .org, and .edu) are legitimate, and assigns rights to register those domains to website owners, through an elaborate application process. The competition to administer domains that have qualification rules can be intense.
This scenario sets the stage for a controversy that affects the Internet addressing of radio-related websites. ICANN has approved a new .radio top level domain, but has not yet assigned an administrator. Dot-radio obviously relates to radio businesses, just as the .FM and .AM domains do. Dot-FM and dot-AM domain spaces are administered by BRS Media, a California company run by George Bundy.
Bundy has identified potential problems with ICANN's management of applicants for the role of administering the dot-radio domain space. Bundy caused media ripples this week with a call to protest two developments regarding the new domain. 
First, the European Broadcasting Union (EBU) was accepted into ICANN's Governmental Advisory Committee (GAC). This happened last summer, after the .radio domain was approved by ICANN. The GAC advises ICANN on various national regulations that intersect with the business of assigning Internet addresses. It is a helpful body for ICANN, which sets rules that apply to the virtual space of the entire planet. The EBU's presence on ICANN's influential advisory board sets up potential conflict of interest in the scramble to acquire administrative rights in the .radio domain space.

Second, the EBU (not unpredictably) applied for those administrative rights, according to Bundy, through a Geneva-based company called CORE, which is positioned in this drama as a service provider which would handle the day-to-day administration of dot-radio on the EBU's behalf. RAIN spoke to George Bundy to clarify why CORE's involvement was problematic, aside from the EBU conflict-of-interest issue.
"CORE would run the registry on behalf of the EBU. CORE has domain experience, but has no connection to, or understanding of, the radio industry. As such, what they may determine to be radio content may or may not qualify."
Bundy is troubled by what he sees as CORE's inevitable learning curve, and how that might create instability in the dot-radio domain space.
"CORE's [compliance expertise] will be learned over time. This year, if you have a RADIO domain name, and you happen to be policed by CORE, you might pass inspection. Then next year, they learn over time that your content is not radio-related, and you might not be entitled to own that domain anymore."
Bundy's central concern relates to one aspect of EBU/CORE's application, which hinges on classifying the .radio domain space as a "restricted community." RAIN asked Bundy to explain what that means, why it should concern stakeholders in the radio industry.
"It's part of ICANN rolling out all these new extensions. There is a ruling in their application process which gives [defined] communities a leg up. An example is the .catholic domain space. The Catholic church applied for dot-catholic, as a community. They were granted that aspect [by ICANN]. They are a community, and if somebody else applied for dot-Catholic, the Catholic church would get the priority for that extension [because the church represents a defined community]. The EBU [leveraged] this rule, and submitted an application that claims RADIO is a community, which has a membership. As such, they claim they should be granted the priority to run it."
The issue goes beyond unfair application tactics, according to Bundy, whose company aspires to manage the dot-radio domain space. In his viewpoint, it is fundamentally wrong to classify an open community of radio industry stakeholders as a restricted community analogous to the Catholic church.
"The restricted 'Community-Bias' request [submitted by the EBU/CORE application] is flawed and discriminates against major segments of the open radio industry. Any licensed radio broadcasters, companies serving the radio industry, Web radios, licensed amateur radio and clubs, and radio professionals should be extremely concerned."