RAIN's Weekend Perspective summarizes the week's important events for a weekend catch-up, and revives your weary neurons for coming week.
DEVICES & TECH
In the suddenly exploding realm of wireless speakers, two new products landed in the market.
Sonos Play:1 – One of the best-known WiFi-speaker brands, Sonos, unleashed a new, lower-cost addition to the Play lineup. A $200 mono speaker cannot be called budget, but before this you had to dish out $400 for Sonos sound. The Bose SoundTouch, released last week, causes fiscal damage ranging up to $700 per. Sonos calls the Play:1 "Mini but Mighty." [READ]
Revo SuperConnect – A WiFi-enabled home radio replacement that understands FM? Revo's new unit seeks to keep all members of the family happy, pulling in digital FM signals and connecting to the home's streaming capability. An important twist: the SuperConnect receives the Spotify Connect signal, the first radio so enabled. [READ]
PARTNERSHIPS
Rhapsody and Telefonica – The giant Spanish telecom company acquired an undisclosed (but clearly significant) stake in Rhapsody International, which operates mainly through the Napster brand. Early plans include launching the service to Latin American customers by end of November. Look for more deals like this, wherein telecom companies furnish music service to their locked-in users, and indie music service gain much-needed capital and muscular partnership. [READ]
Slacker and Univision – In a content & distribution deal, Slacker added five Univision terrestrial stations to its listening lineup, plus an exclusive co-produced program called Univision America. RAIN points out confused branding of Univision properties on and off Slacker. [READ] 
MUSIC SERVICES & APPS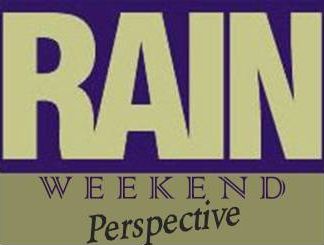 SiriusXM: Nearly seven out of ten new cars have SiriusXM installed. The satellite company is pressing its auto advantage by offering cheap re-entry to lapsed subscribers. [READ]
Pandora Presents: The Internet radio station's concert series stepped up to a new level with the announcement that Celine Dion would perform a sponsored concert this month. [READ]
NextRadio: The Emmis-owned NextRadio app was included in the launch of Samsung's Galaxy Note 3 last week, providing ground-up usage numbers. Forty-thousand apps were downloaded within a few days. NextRadio seeks to put FM broadcast listening into smartphones. RAIN calls up some history around that. [READ]
Xbox Music: Microsoft prepared an update of its ecosystem music service, corresponding with the release of Windows 8.1. Several feature improvements were prompted by user feedback. Like, you know, keep the playback panel in view while music is playing. Fixed. [READ]
Stitcher: The podcast listening app celebrated 12-million downloads, and a 20,000-podcast library of content. Stitcher competes in the quickly activating talk-audio space with iHeartRadio, TuneIn, and Apple's podcast app. [READ]
Google Music: Google put its famous "I'm Feeling Lucky" button into its subscription music service. touching it generates an online radio stream based on your previous listening choices. It's a fun and luxuriously lean-back feature. [READ]
ILLUMINATION
dot-RADIO what? – If you've been perplexed by the noise around the .RADIO domain extension, RAIN clarifies everything after a conversation with George Bundy, who is raising awareness of his concerns with how the domains might be regulated. [READ]
New Pew – The Pew Research Center added music listening to the cell phone behaviors that it regularly studies. Headline: 48 percent of cell phone users listen to music on them. [READ]
REVENUE & RATINGS
CBS' new ad platform – CBS's new Audio Ad Center, a self-serve ad platform that advances the trend toward programmatic ad buying. Jennifer Lane contributed RAIN perspective. [READ]
F# – The musically-named F# advertising service company developed new ad technology that acts as a branded playlist embedded in IAB-standard ad units. The hope is for massively increased user engagement. [READ]
Nielsen Audio: In the first methodology change since Nielsen acquired Arbitron, the ratings company planned to edge into online radio measurement. Intact reruns of broadcast shows will be included in Nielsen Audio ratings. [READ]
OUTBURSTS
David Byrne – The Talking Heads frontman issued a 2,200-word OpEd about Spotify, adding to the global discussion (argument? raging controversy?) about whether the music service is good or evil to artists. RAIN summarized Byrne's high-altitude view. [READ]
Pandora CFO – Pandora's new CFO, Mike Herring, held forth in a CNET interview in a frank discussion about Pandora's business. He made oblique comments about the business failures of competing services that generated some gleeful virality.