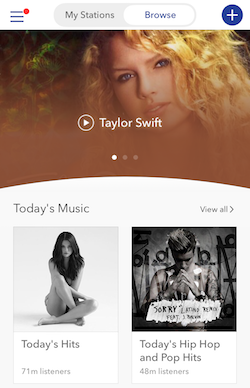 Pandora has updated its iOS app with a new discovery tool called Browse. This feature, which appears at the top of the screen next to My Stations, brings pre-curated discovery into the company's product suite.
As you'd expect with Pandora's Music Genome capabilities, these stations are spot-on with their programming. In fact, depending on what you want out of them, the stations may require less thumbs up/thumbs down control than the user-made ones. My attitude was that these are designed to be even more general and more lean-back than the ones where I pick a few seeds and try to hone in on a narrow musical focus. So I found myself enjoying the 90s and 00s pop of the Bachelorette Party station, as well as the Motown Radio's great R&B selections. I also appreciated that, similar to Apple Music, the top choices in Browse quickly reflect your recent listening. A spin with the Motown radio brought Al Green, James Brown, and Stevie Wonder to the forefront, which I appreciated. The options seemed to trend more towards pop at the outset than the stations offered by Prime Music on Amazon, but overall did offer plenty of breadth and options.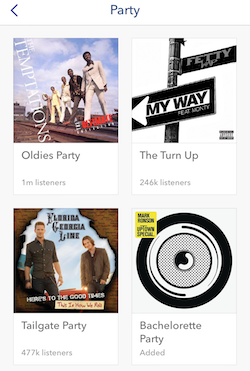 If this assessment relies heavily on comparisons with other services, it's because this doesn't feel like anything particularly fresh. Even the appearance bears a strong resemblance to the visual standard set by other platforms; swap the white background for black and gray and you'd think it was Spotify's app.
Which leads to my conclusion that this is Pandora's first step toward pulling even with Spotify and on-demand services in terms of its feature set. It previously offered some in-house playlists, but Browse puts them front and center and with more personalization. The company said it didn't use any of the assets it acquired from Rdio in building Browse, but those additions are sure to be coming soon. Prepping its listeners for a product that looks and sounds more like an on-demand service could help Pandora to make that transition smoother down the line.