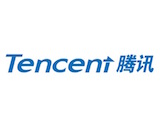 Tencent Music has entered a deal with Alibaba, an e-commerce giant and another top business venture in China. Under the new arrangement, Alibaba will have the rights to stream music from some of Tencent's exclusive deals with the major labels. In exchange, Tencent Music will receive reciprocal rights to some of Alibaba's Chinese and Japanese catalog.
"This [deal] is good news for Tencent Music's expected IPO," technology columnist Xie Pu told the Financial Times.
Tencent Music is currently rumored to be working towards an initial public offering valued at $10 billion. The company is a dominating force in China's music market, owning three different streaming apps with a combined total of 526 million monthly active users. The Tencent tech conglomerate was reportedly interested in spinning off its music division as of August.