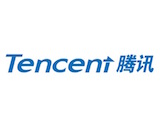 Tencent appears to be spinning off several of its divisions, and music may be the next one up. Financial Times reported that Tencent has already filed plans to spin off an online publisher and the search engine, and experts have predicted that China Music could be the third subject.
China Music is the third largest music subscription service in the world. Its impressive size is the result of Tencent's acquisition of two competitors and its own QQ Music platform. Tencent says it has 15 million subscribers and 600 million monthly active users.
Tencent is a Chinese conglomerate that first made waves in the tech space. It has since inked licensing deals with Sony and Warner, bringing western music alongside local artists. Even with Tencent's dominance, China remains a market of interest for the music industry, representing a large population with a growing interest in paying for entertainment access.