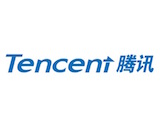 Tencent Music Entertainment Group is working on an initial public offering that could see the business valued at $10 billion, according to the China Money Network. The company is part of Chinese conglomerate Tencent, which has business efforts in many fields, including e-commerce, mobile chat, and more.
The company's music ventures cover more than half of China's overall online music streaming market. It operates both QQ Music and Joox, both popular among listeners in China and in other Asian markets.
China Money Network reported that the planned IPO would work to secure Tencent's top position in China as well as boosting it to an advantage in capital markets.