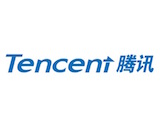 Mobile music company Smule has received a $54 million investment led by Chinese conglomerate Tencent. The round will support the app's expansion into Asia. It will also put the company on track for an initial public offering. Smule is now valued at $604 million, according to an unnamed source.
Smule has several apps, including Sing! Karaoke, which lets its users record their own performance of popular songs and layer them over the real track as duets. The app is being positioned as a marketing tool for professional artists. For instance, performers Luke Bryan and Jason Derulo uploaded a video duet of "Want To Want Me," and sales of the track doubled for that week.
"We are confident that our investment in Smule will further strengthen our position to capture the promising potential in the digital music market," said Poshu Yeung, Tencent's vice president of international business. Tencent is most known for its chat apps, but it also has holdings in music and other entertainment industries.
"We've seen significant growth in Southeast Asia in the past few years," Smule CEO Jeffrey Smith said. "(The region) is very important to the future of the internet, and we want to leverage some of the work that Tencent has done in China."