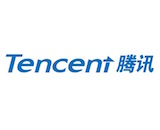 Tencent may be focusing on Africa as the next market for its Joox streaming service. The platform is already very popular across Asia, including in some emerging markets such as Indonesia and Thailand. Poshu Yeung, vice president of Tencent's international business group, said that the company is looking to expand into markets with less competition rather than muscle into established markets such as the U.S. and Europe. Joox is available in South Africa, which has been the test region for Tencent's efforts.
"There are a lot of local labels and artists that are big in Africa, but the whole digitalization journey is not even there," Yeung said in an interview. "Rather than go fighting for the pie, it's better to build a pie."
His generalization about digital platforms is overly broad. There are streaming services such as Boomplay Music operating across Africa, both on regional and international scopes. And while the rates are indeed smaller than in the U.S., the Infinite Dial found that 33% of South African adults are listening to online audio, or more than half within the under-34 age group. It may be a newer market for digital music operations, but Tencent isn't the only one to be interested.