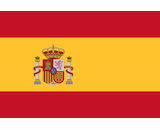 Spain's music industry could lose at least €100 million ($109 million) due to the global pandemic of COVID-19. Antonio Guisasola, president of industry group Promusicae, said that physical sales revenue would likely be halved in 2020, while streaming platforms would lose at least €50 million (about $55 million).
"The coronavirus crisis has negatively impacted our activity and will abruptly halt us," Guisasola said. "All of the sources of income for producers of recordings will be seriously damaged as a consequence of the current situation."
This year will be a downturn for the nation's recorded music industry after it reached a new high in 2019. Promusicae reported that Spain's recorded music sales in 2019 rose more than 22% to €296.4 million ($324 million).
Promusicae submitted a request for financial relief to Spain's Ministry of Culture and Sports to ease the losses from this "crippling blow."
Italy, the other country along with Spain that is experiencing the heaviest rates of infection and life lost in Europe, is also seeing damage to its music industry already.