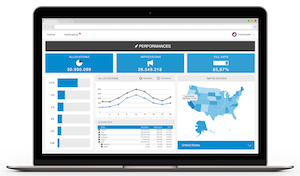 TargetSpot has introduced an international programmatic monetization platform called TS BlueBox. The DAAST-compliant service is designed to help create revenue for digital audio publishers with a single integrated solution. It currently includes the U.S., the UK, Germany, France, Spain, Switzerland, and Belgium, although more countries will be added later in 2015.
"Previously, publishers have been locked out of international markets where they did not have a revenue solution to support streaming audio content," said Thierry Ascarez, the company's vice president of business development. "We've created a platform which connects publishers to international advertising revenue, opening up valuable markets."
According to TargetSpot, the TS BlueBox service will have advanced targeting by device, audience segmentation, and geography. It also has reporting tools that detail metrics such as allocated and paid impressions, and it can review performance by day and by hour.
This development falls in line with what TargetSpot CEO Leigh Newsome laid out as the company's strategy for 2015: big data. "We want as much data as we can to make the most intelligent decisions about advertising that we can, and also have a great set of measurement tools across our network," he told RAIN News in December.