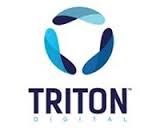 Webcast listening inched up 1% month-over-month in April, and 39% year-over-year, according to the Webcast Metrics Top 20 Ranker just released by Triton Digital. (As always, we look at Triton's metrics through the lens of Mon-Sun, 6am-midnight, domestic U.S. streaming. Our key metric of record is Average Active Sessions [AAS].)
Looking at individual month-over-month activity in the top-20 group, there were no dramatic, double-digit gainers in April. Pandora, the leading webcaster, remained statistically flat over March. Spotify, occupying the number-two slot in the Ranker, rose 6% month-over-month.
The Katz Digital Audio group (which comprised 11 of the top 20 measured Triton clients in previous Webcast Metrics reports) does not appear in the April edition.
Here is the historical trend chart of the top five leaders:
Here is as year-over-year illustration of the Top 20 Triton group, with Spotify added to January, 2015.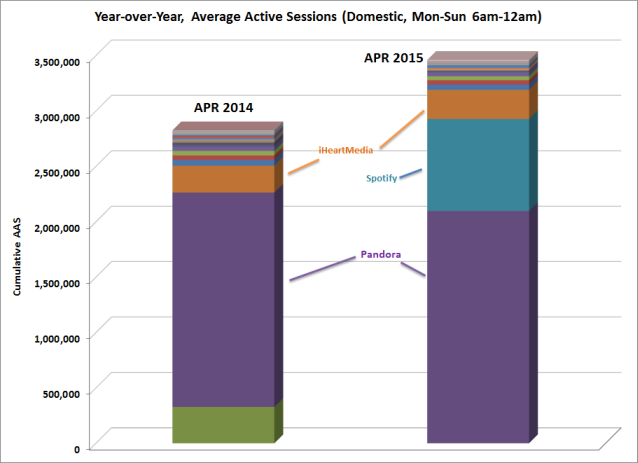 As in previous months, mobile listening drove webcast metrics in January. Triton measured over 72% of streams moving through the iOS and Android operating systems.