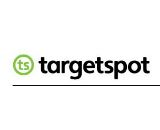 TargetSpot has announced a partnership with AppNexus, an independent advertising technology company for real-time sale of digital advertising. This arrangement will see AppNexus advertising partners able to programmatically buy targeted digital audio ads from TargetSpot's inventory. TargetSpot's audience includes more than 50 million people from the digital audio audience.
"It's important to us to make it easy for our clients to purchase digital audio campaigns on our platform the way they want," said David Kert, CRO and COO for TargetSpot, U.S. "Partnering with AppNexus gives advertisers another great tool to buy our inventory, and we believe ease of purchasing digital audio campaigns is great for the industry as whole."
"Our buyers have a growing appetite for premium audio inventory," Eric Hoffert, AppNexus' SVP of video technology, said. "AppNexus' partnership with Targetspot will allow those that are already interested in audio to increase the scale and reach of existing campaigns; for the others, it's an opportunity to further diversify the channels through which they reach their programmatic audiences."
TargetSpot has pursued several partnerships to expand its programmatic offerings in recent months. It has preferred partnerships with Radio.com and SBS/LaMusica. TargetSpot also inked a deal with Rubicon Project earlier this year in the programmatic space.