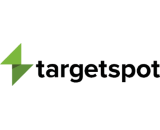 Through its parent company AudioValley, Targetspot has announced the hiring of mario Cabanas as Chief Operating Officer. The notice comes with confident language around Targetspot's resilience during and following COVID-19. 
"In light of the commercial successes and partnerships including Radio France, Tune In, Sonos and Stingray recorded in recent months and the recovery that has been taking shape in the market since July 2020, the Group reaffirms its confidence in its ability to return to its performance trajectory over the long term."
Cabanas has a degree in Marketing from EPHEC Brussels. As Product Marketing Manager at Base (formerly Tele2), he was responsible for the development and launch of the entire Mobile Telephony portfolio (prepaid & postpaid) and the first "Fixed Telephony + Mobile Telephony + ADSL" combined package on the Belgian market. He also held an executive position at VOO.
This appointment appears to spearhead a larger hiring initiative; we see 14 job listings on the AudioValley jobs page. (All jobs are located in Europe.)
Topping it off, the company is positioning two new directorial hires: Olivier Werion (Advertising Operations Director) and Emilie Dehan (Marketing & Communications Director).