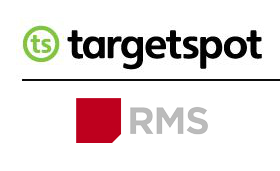 Audio ad platform TargetSpot announced a partnership with RMS, the leading audio ad network in Germany. RMS also operates an Internet radio publishing platform for German online radio stations. TargetSpot merged with leading Internet radio platform Radionomy in January. with both companies involved in audio publishing and ad marketing, the synergies of this deal appear to angle in from all directions.
"This is a key strategic partnership for the German market," Leigh Newsome told RAIN News in a call from TargetSpot's New York office. Newsome is co-CEO of TargetSpot.
Newsome told us that international expansion is the goal for TargetSpot whose merger with Radionomy gave his company an instant presence in Europe. But Germany has not been a TargetSpot/Radionomy territory. "RMS has feet on the ground in Germany. This will enable us to get a strong foothold in the German market," Newsome told us.
The collaboration works in both directions across the Atlantic. Eric van der Haegen of Radionomy told RAIN News, "TargetSpot will be the official sales house for the RMS inventory in the U.S." That inventory comes from over 400 online stations on the RMS platform.
No matter which side is doing the selling in this deal, the ad technology will come from TargetSpot, which claims advanced audience targeting by demographics, listening preferences, behavior, and geography to the zip code level.