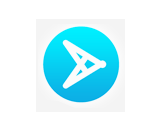 TagStation, the industry-facing part of the NextRadio consumer mobile app, shared its wrap-up from this year's CES, and the focus for the company this year was cars. It kicked off the event by announcing the launch of a car listening platform that showcases the interactive features of NextRadio. This joint project by TagStation and iBiquity looks to straddle several approaches to the connected car by blending online offerings with HD radio and the more traditional analog radio. TagStation touted strong interest among car manufacturers at its booth, but it doesn't appear that any have formally signed on yet.
The blog post also shared that outside of the car efforts, TagStation added two more phone models to its roster of supported devices. It also gave some data points about the NextRadio app's performance thus far. It has been downloaded more than 1.4 million times and listeners have used it to tune to more than 11,080 FM radio stations.
The progress all seems positive, but there was a dour note in NextRadio news today. Radio World reported that parent company Emmis Communications fell short in its quarterly payment to Sprint, which has agreed to embed the NextRadio app in millions of devices on its wireless network.