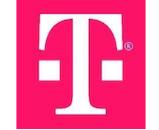 T-Mobile has further expanded its roster of entertainment services available data-free on its Music Freedom and Binge On programs. The newly added music platforms are Amazon's Prime Music, Chilltrax, ESPN Radio, OHIO.FM, PreDanz, and Uforia. The video platforms joining Binge On include Dailymotion and Viacom Networks' Nickelodeon, Spike, and TV Land.
The media choices available to T-Mobile customers without counting against data plans have been steadily rising over recent months. An expansion in December brought Dash Radio, SomaFM, and TuneIn Premium onto the roster, and the company netted a deal with YouTube in March.
Although not mentioned in today's announcement, this week T-Mobile is offering free MLB.TV subscriptions for the baseball season to existing and new customers — a $110 retail subscription value. As with other Binge On sources, watching baseball games does not count against the data allowance.
In all of this, T-Mobile is clearly betting on content for customer attraction and retention. Anecdotally, T-Mobile does not have the best cell-tower connectivity in the field, a supposition recently confirmed to RAIN News by a company representative. (The source also cited upcoming upgrades.) To balance that (perceived or real) disadvantage, the impressive range of listening and watching which can occur without bandwidth charge greatly expands the value of a basic 1-gigabyte data plan.