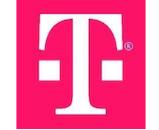 Many mobile carriers have been trying to attract customers with the promise of data-free digital entertainment. T-Mobile's Binge On feature launched with the idea of letting customers enjoy select streaming video platforms without dipping into their data plans. Last week, Binge On got a big boost with the addition of YouTube.
The Google/Alphabet-owned platform was not included in Binge On when the program launched due to questions over video quality and throttling. When it first launched, services accessed under Binge On's unlimited streaming appeared with more compression and lower video quality. YouTube said that even though it was not part of the program, its videos were also being shown at lower quality. The video platform alleged that T-Mobile was throttling, or intentionally reducing the connection speed, for its clips. Preferential treatment of certain providers could be a violation of net neutrality laws, and the FCC is investigating whether T-Mobile has infringed on those standards. The carrier has said Binge On was in line with FCC regulations.
It appears that the two parties have been able to come to an agreement about the data-free plan and how it is presented to customers. T-Mobile is making it easier for customers to opt out of Binge On and to give video providers control over when their video gets compressed. According to CNET, high-definition videos appear at DVD quality under the Binge On compression. Any quality changes don't appear to be impacting interest in the program: T-Mobile said that since debuting Binge On, customers are watching twice as many hours of video.