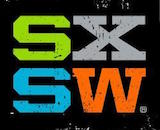 The annual South By Southwest conference brings some of the top thinkers in music, media, and digital business to Austin, Texas. This year has been no exception.
Several sessions addressed the podcasting resurgence and how to advertise with them. Ira Glass of This American Life gave a speech on the final day about making money with the audio format. "It's unbelievable. It's boom time," he said. But Glass also cautioned that podcasting is in a bubble that will, at some point, burst. He pointed to all the other emerging technologies such as virtual reality as likely to challenge in the future.
Another panel at SXSW featured experts from Pandora and Fox Networks discussing advertising. "If you provide ads that makes sense to listeners that is actually native advertising as it's based on the content around them," Pandora Vice President of Product Joe Krawczyk said. "There's no such thing as good advertising. There's just advertising that doesn't annoy you."
Finally, Billboard assessed some of the big technologies to watch for based on the discussions and sessions at SXSW. It determined that live streaming is hitting its stride as a household technology. However, it found a marked decline of interest in high-definition audio, which had been a big buzzword in past years (Neil Young did his Pono Music unveiling two years ago at the event). Even though companies presenting on the topic were optimistic, Billboard said the tech is still at the experimental phase for streaming.