Four "insights" define the structure of SXM Media's Podcast Trends Report.
A New Listener Profile
The report identifies and profiles a new breed of podcast listener. That profile is younger, equally gender-divided, and more likely to be Black or Hispanic. And they don't (yet?) listen nearly as much as longtime (6+ years) listeners.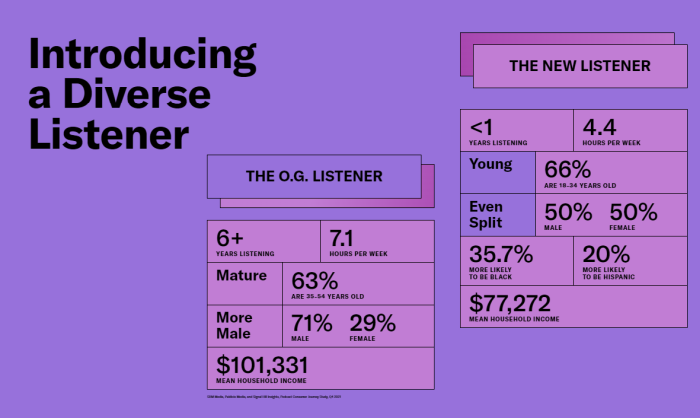 One aspect of new-listener preferences is diversity representation. "Over half of Black listeners say that it is important that the content they listen to is hosted by a Black creator."
A New Listening Purpose
Continuing the mission of defining new listeners, SXM Media asserts that newcomers listen less for new, and more for escaping the news. That said, the News & Politics category still rank #5 on the priority list below. And everyone, old and new, loves Comedy.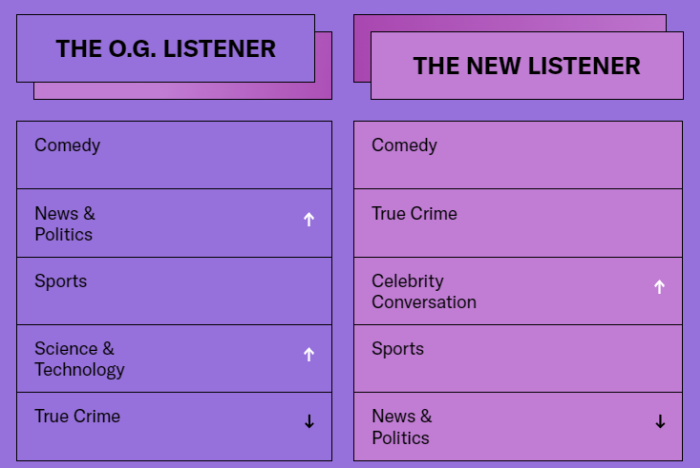 Restless Listeners
It makes sense that new listeners might approach podcasting with more experimental behavior than old-timers who are set with their favorite shows. Indeed, SCM Media finds that 36% newcomers are "more likely to say they hop from one podcast to another."
That trend, to some extent, is driven by what SXM calls "the streaming effect."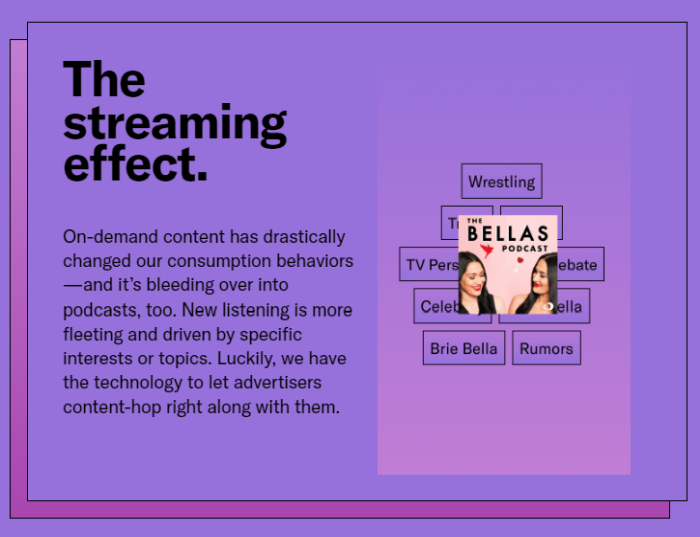 Ad Acceptance
The final (and arguably somewhat controversial) new listener trend in this report measures the extent to which newcomers accept different kinds of podcast ads. The industry's biggest differentiator in this regard is host-read ads and sponsor-produced ads. Host reads are traditional and endemic to the category, but all kinds of pre-recorded ads are becoming prevalent. In a recent report from the IAB, 84% of podcast ad revenue was delivered via dynamically inserted spots — they can be host-read or announcer-read, but are definitely not "live" reads by the host and burned into the episode file.
Dynamic ad insertion (DAI) is cited by SXM Media as driving new-listener acceptance of different formats. That makes sense, as new listeners would not be aware of podcast industry traditions that are undergoing change. SXM doesn't mention that interpretation, but does, say that DAI "ensures ad experiences are more relevant and less disruptive, which means a happy listener." (We might question the "less disruptive" part, but relevance is certainly a big advantage.)
.