Audio analytics and research company Veritonic surveyed 598 18+ individuals in April, all of whom listen to streaming audio and podcasting at least monthly. The goal was to discover summertime listening preferences and habits.
The broad takeaway: "With consumers readying to spend more time outdoors and less time in front of screens, advertisers must now shift their focus to the one medium that can meet consumers wherever they are: audio."
One of the key environmental situations for listening, the survey revealed, is roadtrips — 77% of respondents said they were most likely to tune in then. Outdoor activities got 65% buy-in. The activity least likely to be soundtracked by streaming audio and podcasting? Camping.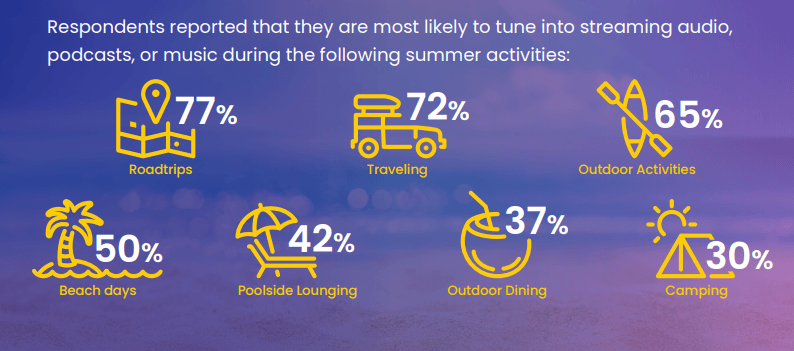 How is summertime boredom soundtracked? In that interesting question, podcasts outranked TV: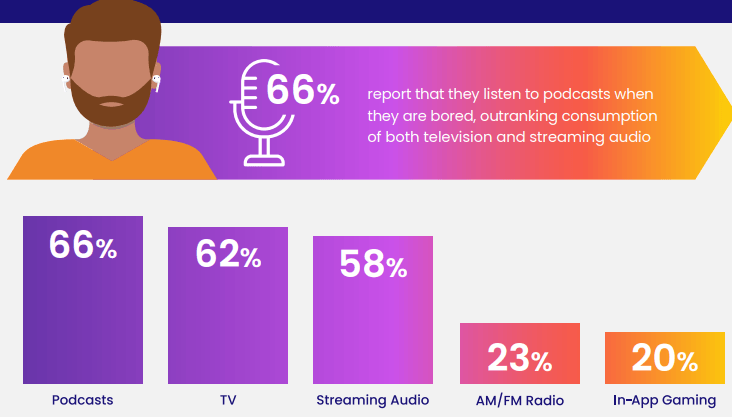 Audio fares well outdoors: 78% of replies indicated a likelihood of outdoor listening during the summer.
Taking it all in, Veritonic advises: "Ensure you're reaching your target audience whenever and wherever the warm weather takes them.
---