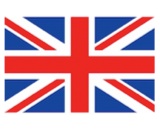 BPI has published its 2019 yearbook, a report with more important numbers about the impact of streaming in the UK market. The 2019 edition found that recorded music revenue in the UK rose 20% over three years. In 2018, revenue grew by 3.1%, driven by streaming, vinyl, and sync. The country's music revenue totaled £865.5 million.
Streaming revenue grew 32.8%, while subscriptions grew by 34.9%. The subscription audience generated nearly £500 million for the UK's recorded music industry, making that source alone responsible for more than half of the country's annual revenue. Subscription streaming revenue has increased by 220% over three years and is now responsible for just under 60% of the industry's intake. Ad-supported streaming provided revenue of £19.1 million. BPI used the report as an opportunity to push for securing larger payments from ad-supported platforms and closing the long-debated value gap.
Physical format sales fell by 22.5%. Vinyl had 3.7% growth to reach £57.1 million in 2018, but most other formats saw declines. CDs still hold a 20.4% share of the market, but revenue from those sales are decreasing, with 2018 results down 28.4% to £176.8 million.
"The recorded music industry in the UK is showing consistent growth, driven by investment in new talent, innovative global marketing, and offering music fans outstanding choice, convenience and value," BPI CEO Geoff Taylor said.