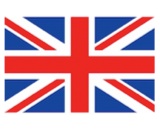 The UK posted a rise of nearly 6% in music consumption during 2018 on the back of more growth in streaming, according to data from BPI and the Official Charts Company. Total music consumption for the year — including purchases, downloads, and streams — was 142.9 million albums and album equivalents.
The year had 91 billion audio streams, up 33.5% from the prior year and up 2,350% from 2012. Audio streaming represented 63.6% of all UK domestic music consumption in 2018. Trade body BPI anticipates that 2019 will surpass the milestone of 100 billion audio streams.
The growth comes as the UK faces ongoing shifts away from physical sales. In a recent sign of the times, major entertainment retailer HMV recently announced that it going into administration for the second time in six years. The move was a result of declining sales and consumers favoring digital consumption rather than physical products.
"2018 saw another strong performance from the British recorded music business as consumers deepen their engagement with music in its myriad forms," BPI CEO Geoff Taylor said. "Complemented by collectible physical formats on vinyl, CD and super deluxe box sets, streaming services are enabling more people to discover, enjoy and instantly share music they love."