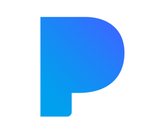 In a consumer research study conducted by Edison Research in October and released today, Pandora reveals three key learnings:
A shift from traditional media to digital media, already underway before Covid, accelerated in 2020.
Working from home (WFH) is "here to stay for the foreseeable future."
Streaming audio provides not only companionship, but increases production — at least, in the opinion of work-at-home respondents to the survey.
While interesting by themselves, these points are calls to action from Pandora to advertisers. In the public summary, each key point is followed by a "Marketer's Action" — a key buying recommendation from study partners Pandora and the Mindshare agency. So, corresponding with the points above, we have:
"Investing in digital is essential to any 21st century marketer's communication plan."
"Use streaming audio to target and engage the audiences most valuable to your brand."
"Brands can start by doing an audio audit of their messaging, assets, and goals, all while asking themselves: what actions and emotions are they trying to drive with consumers?"
Pandora emphasizes metrics indicating the efficacy of advertising in WFH listening: 37% of those who listen to ad-supported audio while working said that they pay more attention to streaming audio ads while they're working than when they aren't. Also, 45% of those who listened to ad-supported streaming audio while working sought more info about a brand after hearing an online audio ad.
Overall, seven in 10 workers listen to any audio while working. For some groups, it's even more universal — 87% of Gen Z, 82% of Hispanics, and 79% of Parents, listen to audio while working.
Digital vs. traditional is highlighted in Pandora's write-up, unsurprisingly: "Compared to Edison Research's 2013 at-work listening study, those who say they listen to streaming audio while working has grown by a whopping +57%, while those who listen to AM/FM radio while working has declined by -8%. In terms of daily time spent listening at work, AM/FM radio has lost -30% of its share over the past five years, in comparison to streaming audio—which has grown its share by +58%—and podcasts—which have grown in share by +200%."
The study data were weighted to match the sex, age, and ethnicity of the U.S. employed online population. Where possible, data were tracked with respondents from Edison's 1997 and 2013 at-work studies.
One interesting finding relates to the growth of the WFH movement. While working from home is associated with Covid, Edison found that the trend was in motion before 2020. The WFH level had jumped 16% between 2013 and 2020. This recent survey found that 49% of respondents worked from home. High-income adults and parents were two groups which over-indexed in the WFH club.
.