Steve Goldstein was EVP of Saga Communications for nearly three decades. He left Saga last year to start Amplifi, a new podcast company. This column was originally published on Blogstein, the Amplifi blog.
---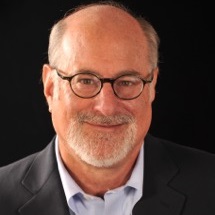 How does Apple CarPlay really work with an iPhone?  How complicated is it to setup? Do the AM/FM buttons go away?  I've read about it. I've written about it. But up until last week, I had never experienced it.  So at the urging of Jacapps COO Bob Kernen, I went to my local Honda dealer and with their assistance hooked my phone directly to a 2017 Honda Accord. It is an eye opener and a window to the not- too-distant future.
After plugging the phone cable into the car's USB port, the connection was seamless.  It immediately took over the screen in the "center stack" and identified the CarPlay compatible apps on my phone and placed them on screen, 8 at a time. The first screen automatically populates with Apple's default apps including phone, maps, messaging, audio books, owned music, podcasts (nice..) plus a Honda button enabling a return to the car's infotainment system.
CarPlay is a stripped down version of IOS and relies heavily on Siri voice commands to keep the driver's eyes on the road and not the iPhone's tiny screen. It only displays approved apps that have been simplified and modified to work in a car. Each app has a feature set designed to be easier and quicker to use in a moving vehicle. Since Apple displays their native apps on the first page (they can't be moved), it is not until the second page that the first 8 of my 11 CarPlay approved apps appeared.
My compatible apps include Pandora, iHeart, NPR One, Spotify, WMMR, Audible, Tune-In and a few others. The order in which they appear is alphabetical.
While the functionality of each app is indeed different from its normal IOS version, each app worked well and has the same familiar look as the smartphone version.
Many have said with CarPlay, all audio sources end up on equal footing with traditional radio. My experience in the Honda eco-system was different. While other sources such as my owned music, Spotify and podcasts moved up and were far easier to access, linear AM/FM radio loses substantial ground and becomes 3 or 4 clicks away – and thus, less equal.
Each car manufacturer's path will vary. In Honda cars, to listen to AM/FM or satellite radio, you click the Honda button within CarPlay or go to the system's "home" button in the upper left corner. You are still not there yet. It requires a tap of the "Source" button and finally to the AM/FM buttons.
All of this technology follows a path similar to television in which consumers are gaining an unrestricted ability to listen to audio from many different sources.
The huge headwind for AM/FM radio as CarPlay and Android Auto proliferate is its wide-moat in the car will likely fade. Every major car manufacturer is rolling out CarPlay now and 100 car models currently feature the system. (list here).
Radio stations need to get moving in the development of their own multi-platform strategies to tackle this tectonic shift.
You can see the CarPlay compatible WMMR app, developed by Jacapps on my first page of apps. It enables listening to the station's live stream or podcasts. WMMR's podcasts, are also included in iTunes and thus appear in the Apple "Podcasts" app on the first page. This effectively gives WMMR three shots of having their content heard – AM/FM buttons, the Apple "Podcasts" app and the WMMR app. iHeart and NPR also have pathways to increasing their content exposure with effective CarPlay compatible apps and more are certain to follow. With only 16 available CarPlay slots on each Smartphone, the competition for real estate will be keen.
Worldwide, over 380 million connected cars will be on the road by 2021. That's just 5 years from now. Not all will have CarPlay, but all will increase the ease of use of the audio options people have on their smartphones.
My Honda salesman told me, above 40 years of age, most potential customers are confused. Under 40, connectivity is what sells cars. He was well versed and trained on the new systems.
I'm glad Bob Kernen urged me to see it in action. You should too.
Bob wrote a blog piece about his experience. Read it here.