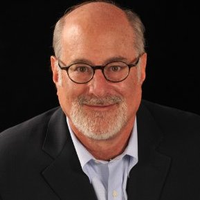 Steve Goldstein's Amplifi Media works with media companies and podcasters in developing audio content strategies. Goldstein writes frequently at Blogstein, the Amplifi blog. Steve can be reached directly at 203-221-1400 or sjgoldstein-at-amplifimedia-dot-com.
---
In the early days of the internet, most of the content available had a national focus. The advertising dollars followed, and although there were local sites, sales were sparse.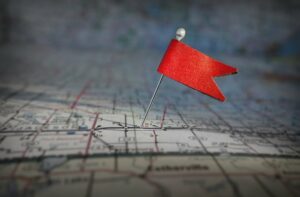 For the most part, podcasting has followed a similar arc. Robust tech to serve local ads is in place, but local podcast content has lagged. That is finally changing, with many local radio, TV stations, and newspapers creating valuable, new content specifically for their communities. Sports podcasts are exploding from teams and well-funded initiatives. Outside investment is occurring. Independent local podcasters are popping up in virtually every market.
It took some time, but make no mistake, local audio is happening.
No one knows more about the trajectory of local media than Gordon Borrell. As the CEO of Borrell Associates, Gordon has been tracking local media dollars for 20 years. He's the go-to for trends, surveys, and spending data. We got together to discuss the evolution and current state of local podcasting and how broadcasters, publishers, and brands can jump in.
Steve: In a local market going through digital transformation, I'm pretty sure it's not good enough just to be a linear local TV, radio station, or newspaper any longer. Would you agree?
Gordon: Definitely. One of the mistakes local media has made over the years is to ignore long-term forecasting. Look at the mistakes the newspaper industry made — by 2001, the evidence was clear. I know it personally because that's when I started our business.
2025 sounds like a long way off, but linear broadcasters or publishers really should be looking at 2031. There is clear data to project what ten years from now will look like… and it does not look good. It's 90% digital. All the money that went to support radio, TV, and newspapers has been sucked out of the market by Google, Facebook, and others, particularly in the video space.
Digital content is something to get over the internet, read on a screen, or listen to on demand. Take audio as another example. Radio has a great history of transformation, particularly back in the 1950s, from one type of format to another. But not with delivery over new things like satellite and digital. Radio viewed these entrants as an enemy or competitor.
In 2031, there's just not enough money to support 10,000 radio stations. There's not. Let's cut them in half; say half don't make it. There's still a small pot of money to support the remaining 5,000 stations. The good news — the largest single group population in 10 years will be people over the age of 60, and they will control 85% of the wealth of this country. And guess what, the aging population is listening to radio more than other folks. So, there is some sustainability there, but I'm really concerned about the level of support from advertising itself.
I'm a glass half-empty guy, but that's pretty dark. 
If you look at the data right now, the average age is well up into the fifties and the sixties for much of radio. You see that for newspapers, and now you see it for local TV news. They are just not appealing to the younger groups. So, it is already occurring. The largest single age group will be 60 plus, and they're going to control a lot of stuff. The question is, what are they going to be listening to and how? What are they going to be watching, and how? What are they going to be reading, and how?
The relevance of the content is essential, so the question is whether local media is keeping up with the audience's needs, and of course, distribution methods. Plus, the mega-change to on-demand.
Right. What worries me is that most of the content you're seeing is national, and there doesn't seem to be much local. That translates directly to podcasting. When you look at the excitement about podcasts, it's almost all national. There is regional or sports-related content, of course.
We have the largest survey of local advertisers in the country. We keep pinging them about streaming audio, and that involves podcasting. We're asking, who is buying streaming audio? The latest survey says 9% are, and we're waiting for that number to come up. But the big issue is there hasn't been a lot of relevant local podcasts or big local streams.
I'm wondering if the local podcasting hole will be filled by outsiders — not legacy local media. Graham Holdings, the former owner of The Washington Post, started investing in local podcasts with a company called City Cast. They're popping up in markets like Chicago, Denver, Austin, and Columbus. If there is interest from outside, what does that say about local radio and TV's lack of ability to pivot to cover companies entering the local space?
Well, it will occur around legacy local media because of the way disruptive innovation works. You know the great book "The Innovators Dilemma" by Clayton Christensen back in the mid-nineties? It was about how smart managers fail. Managers are locked into a business model, and it is near impossible to innovate internally. You'll always take your existing knowledge, programming, and assets and try to cram them into the new technology. Almost 100% of innovation and new things occur separately from that.
The local manager might say, "look, my brand is great, but the new thing will erode my product," or "You're going after my advertisers." It happens all the time. Why didn't Barnes and Noble become Amazon?
I'm glad you brought up Clayton Christensen. You introduced me to him, and it's a primary reason I launched Amplifi. The catalyst for change comes from the outside. After 15 years of streaming, only 12% of radio is consumed digitally, or to put it in another way, 90% is still consumed terrestrially. That is a big miss. 
Innovation with technology creates an entirely new market and requires different content or business models. You can relate it back to the newspaper industry. They owned classified advertising back in 2005, but they didn't make the moves and lost it all.
With TV, it's OTT. With radio, it's podcasting.
The money we track is going into someone's pocket, and if not yours, it's going to go in somebody else's.
Are the same advertisers moving their local ad dollars?
Not necessarily. A completely new set of advertisers is on the way wanting to buy video advertising. We have data that shows TV is tapping about 15% of all the video business and completely neglecting the other 85%. 36% of those who are buying streaming video advertising are creating new budget to buy it. Podcasting dollars may turn about to be similar.
Podcasting is blowing up nationally. In addition to great content for a lot of advertisers, it is a targeted, safe, and a controlled environment. How does this happen locally?
I don't think it's even about the content. Advertisers have most likely not been pitched local podcasts.
That's a massive opportunity for TV and radio broadcasters looking for incremental revenue. Do you think local radio account executives can sell podcasts effectively?  
 Yes. The radio industry has been remarkably resilient. When we surveyed advertisers about the ability to sell local digital, radio was the lowest at 15%, five years later, radio is the highest at 28%.
Are local podcasts a CPM sale or something else?
Right now, it's more about sponsorship. Podcasting is typical of all early onset programming. It's flashy. It's new. It's interesting. So, marketers pay a premium to sponsor a podcast. It's like the first banner ads in the early and mid-nineties when you couldn't calculate CPMs.
We helped you launch your podcast, "Local Marketing Trends." How is that going for you?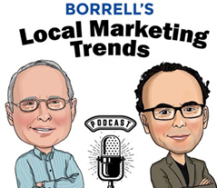 Oh yes, we run our podcast very scientifically. We make a profit. We have two sponsors. The advertisers tell us they love it, and they hear people talking about it. That's a great branding opportunity. So, while we are making money on the podcast, it's more of an image thing right now.
Hubbard Media has science projects underway in DC and Minneapolis. They're taking on independent local podcasters needing sales and a promotional megaphone and aggregating those shows into a network. It's not their content — does it make sense to market and sell something they didn't create?
Yes. I will always recommend deferring to someone innovating or creating a new business model over cramming existing programming onto digital. I would say they'll probably experiment quite a bit.
Gordon, thanks for the insights and the always great peek into the future. 
.