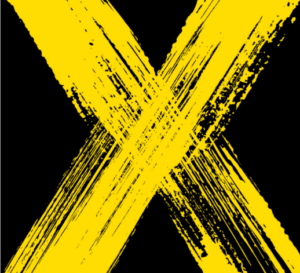 The second annual Xfronts was held today as a virtual promoting the indie layer of podcast publishers and networks to advertier brands and agencies.
Podcast upfronts, which mimic the decades-old tradition of network television upfronts, have been produced for five years. Leader in the field is the Interactive Advertising Bureau (IAB), whose annual even (more recently semi-annual) got the ball rolling in the post-Serial era. That advertiser-only event features leading podcast networks and supporting companies angling for high-level recognition in the buy-side agencies and national brands.
The Xfronts (Indie Podcast Upfronts) take the concept to the independent realm, featuring the scrappy and thriving independent shows and companies which support them. The presentation formats are similar as on-screen events: Both upfronts pre-record their presentations, then live-host them in a six-hour (plus one-hour break). Damona Hoffman hosted this year's 2nd (presumably annual) Xfronts.
Ubiquitous keynoter Tom Webster (SVP, Edison Research), appeared during the session, providing a few metrics from Edison studies of podcast uptake among American listeners. He noted that podcasting has dramatically grown its time-spent in American listening over the past seven years. He also noted that indie podcast listeners represent nearly half of all weekly podcast listening in the U.S.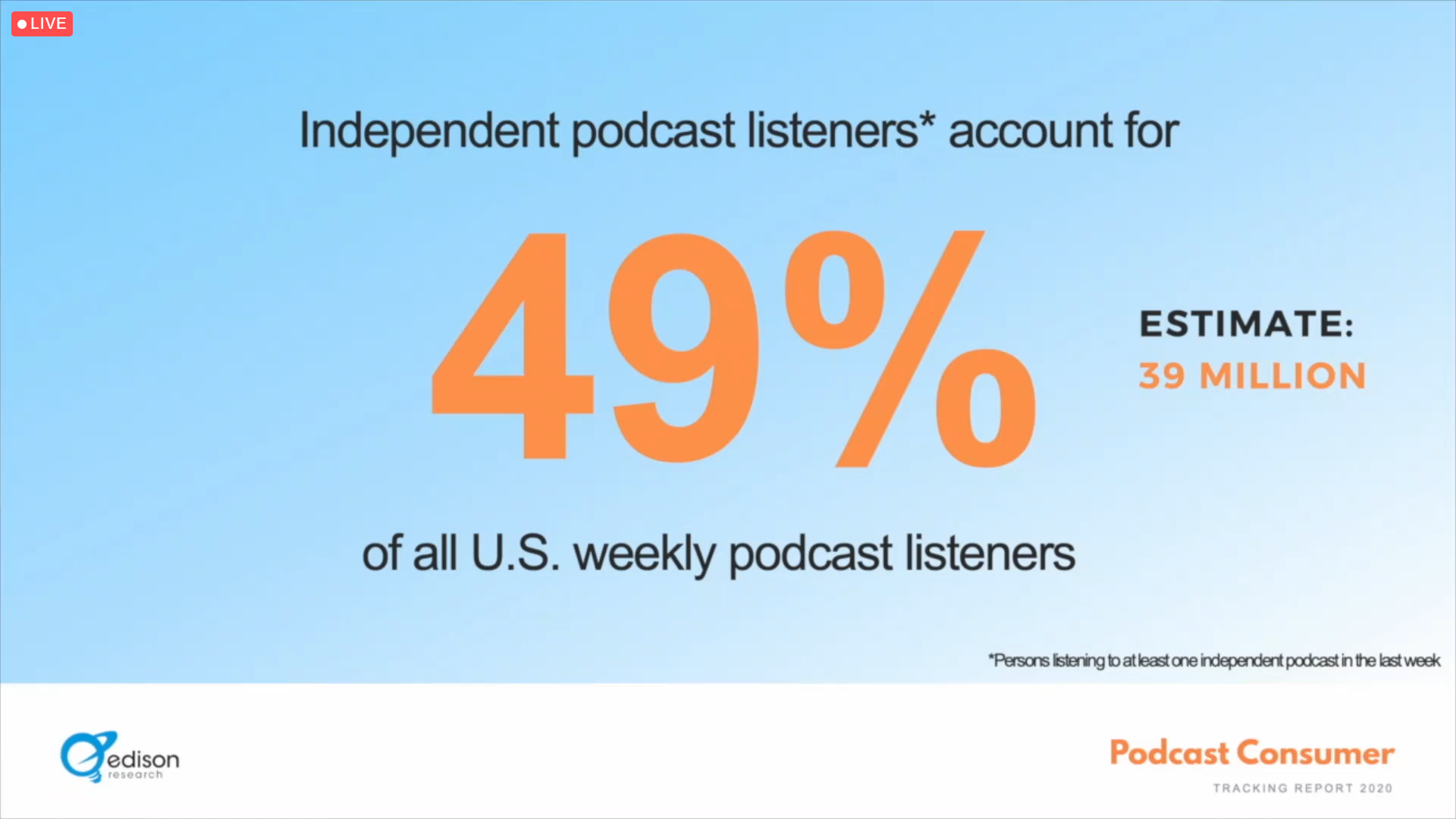 Although the participants are different, the presentations seemed strategized in the same ways as in the IAB Podcast Upfront. Some presentations emphasize portraits of podcast hosts who describe their show characteristics; others present panel discussions which convey industry knowledge while elevating the brand.
Bryan Barletta, creator of the "Sounds Profitable" newsletter focused on ad technology, appeared in a Halloween-worthy "mad scientist" get-up, and demystified some common questions and confusions about podcast advertising — e.g. host-read ads can be dynamically inserted, combining data accuracy with the host personality.
All sessions will be archived and available for viewing. Go to the Xfronts website for info about that. (You can also browse through the 2020 event HERE.
.