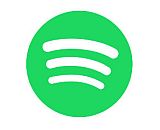 In yesterday's initial coverage of Spotify's Q3 earnings report, we noted that the word "podcast" was used 17 times in the company's official release, while the word "music" was used 10 times.
In the hour-long earnings call, the emphasis was even more on podcasting, which was mentioned 48 times, while "music" was spoken a mere eight times. Hence the emphasis on podcasting as a business priority in the globe-leading streaming audio platform.
Past and present
Founder and CEO Daniel Ek flashed back to his company's history with podcasting, noting that Spotify started building its catalog three years ago, with a collection of 185,000 shows. Today, he noted, Spotify presents 3.2-million podcasts. He acknowledges that Spotify is a relatively new entrant in the field (podcasting started in 2005, and the modern podcast era in 2014). At the same time, Ek claimed that Spotify is "the top platform for podcast consumption in 60-plus countries," most recently in the U.S., according to a blend of internal sources and Edison Research information.
"Given the US represents the largest podcast market globally, I think this is quite significant. I am confident to say that we're a leader not only in podcasting, but in the burgeoning audio space on the Internet," Ek said. He credits the success on "platform improvements and product innovations." He referred to "thousands of improvements."
The ad-supported business
A notable part of Spotify's Q3 report is the success of its ad-supported business, which historically has centered on non-subscription music listening, and now also includes podcast ad revenue. Chief Financial Officer Paul Vogel noted that the ad business as a whole was up 75% in the quarter, and furthermore, that podcast revenue growth was in the triple digits. "Increased inventory is bringing increased demand," Vogel said. "The demand is really high across all of our products. Podcasting is helping significantly on that."
Interestingly, Vogel noted that podcasting is characterized by a "fixed cost nature," and that growing the category will help margins. We get that in a broad sense, though if Spotify continues the path of high-capital outlays for exclusive show licensing, that fixed cost can leap around. One analyst questioned Paul Vogel about the possibility of podcast costs pulling down overall margins in the Spotify ad business. Vogel explained that growing revenue per listening hour will flip that scenario.
The call revealed interesting growth figures around the Spotify Audience Network, part of the Megaphone marketplace acquired by Spotify. Paul Vogel said there are 50% more podcasts in that ecosystem from the acquisition forward. Additionally, one if five Spotify advertisers are using the framework, and Vogel noted that in some cases the ad performance results are higher than those obtained by direct sales forces.
.