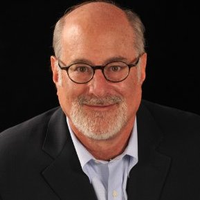 Steve Goldstein's Amplifi Media works with media companies and podcasters in developing audio content strategies. Goldstein writes frequently at Blogstein, the Amplifi blog. Steve can be reached directly at 203-221-1400 or sjgoldstein-at-amplifimedia-dot-com.
---
Everyday my inbox is loaded with numbers. Some are ephemeral, others seismic, but with so many numbers coming at us, it can be numbing.
Here are a few that caught my eye and make a difference.
26%
The number of podcasts in Apple Podcasts that have produced only one episode.  This more than suggests a lot of people have experimented with podcasting but not moved forward. So, we should probably drop the 2 million podcast mark to 1.5 million.  (Podcast Industry Insights)
145% Increase
The percent of podcasts listened to on smart speakers rose to 4.9% between 2019 and 2020. With so many people at home and 94 million Americans with smart speakers, it is not surprising to see this number finally on the rise. Imagine how much higher it might be if podcasters leaned in to the convenience of listening on devices throughout the home. Also notable from the Omny report, smart speaker listening trails desktop by just 3 tenths of a point.  (Omnystudios) (Edison Research)
11.2%
The percent of Spotify listening on the Omny Platform in 2020.  It is up sharply – 62% year-over-year – but a significant disconnect from published articles suggesting that Spotify leads Apple in consumption. (eMarketer) (Omnystudios)
-68%
The percent of news talk formatted radio stations who's Nielsen ratings among Adults aged 25-54 were down in 2020 (AQH – Average Quarter Hour). This, of course, in a year of non-stop pandemic related news and a hyper-charged election. Overall, that translates to a 12% decline in AQH among Adults 25-54. The impact of the loss of Rush Limbaugh looms large in 2021 for this aging format. Data assembled by top talk radio programmer Gabe Hobbs and presented at Talk Show Bootcamp. (Inside Radio)   
10 Million
"Social Audio" startup Clubhouse has 10 million weekly active users up from 600,000 in December. This is the first social audio to breakthrough on any platform. Now starts the pile-on with new services from Facebook, Spotify, Twitter and others. If you have spent time on Clubhouse, there is some great content sharing but much of it feels like the worst part of every convention I have ever attended. A couple of people dominate a room and some very bad moderating can make for a frustrating experience. But as they say, it's early days and it is great not to have to fire up the camera and be tethered to a desk. (Backlinko)
$5
With Amazon trucks everywhere and new warehouses popping up seemingly all over, this stat is fascinating. Roughly $14 out of each $100 worth of things we buy is spent online. Even though Amazon is the online giant, they are responsible for only about $5 of that. (NY TIMES)
90%
Three companies account for 90% of online ad revenue: Google, Facebook and Amazon. According to research from agency giant Group M, with digital jumping during Covid-19 "the three tech titans collected the majority of all ad spending in the U.S. last year." For those in the "it will turn back to normal" category, here is a benchmark; Amazon begins streaming Thursday Night Football in 2023. (WSJ)
1 Billion
Congratulations to The Ramsey Show Podcast which hit 1 billion downloads in March. They are only the 4th podcast to hit this major milestone. We are proud to be an advisor to this talented crew. (Ramsey Solutions)
1976
It was 45 years ago today that Apple was founded. Wow. Just wow.
.