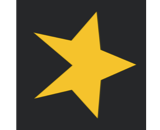 Spreaker has launched its first foray into Amazon Alexa skills. The company's entire catalog of English-language podcasts can now be accessed by voice commands on Alexa-enabled devices. That catalog includes Spreaker-hosted programs, and many popular podcasts hosted elsewhere, such as the TED Radio Hour.
Spreaker said it hopes to add support for podcasts in other languages soon. It has also launched Spreaker-specific commands that will let listeners explore and discover new shows. The Alexa devices can execute actions such as play, search, pause, resume, and more.
Several audio companies have been moving quickly to prepare their content for access on voice-controlled speakers. Amazon Alexa is still the most common, but Apple, Google, and Microsoft also have their own voice technology platforms.
As far as we know, this is the first podcast-specific company that has launched a branded skill on Alexa. The Amazon smart-speaker operating system uses TuneIn by default, when a user asks for a podcast. In our testing, Spreaker and TuneIn exhibit different skills when interacting with playback. For example, TuneIn's playback through Alexa allows fast-forwarding and rewinding, and we could not coax Alexa to do that in the Spreaker skill.
Spreaker's skill development certainly helps its hosting clients have a presence in Alexa devices, especially if they are not found in TuneIn. We can probably expect to see Spreaker evolve the skill's interactivity over time.