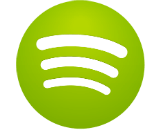 Spotify's ad revenue reportedly increased 53% in the first quarter of 2015 compared with the year-ago period, RAIN News has confirmed.
In comparison to the ad money increases, Spotify increased its active user base by 50% over the course of the year, from 40 million in Q2 2014 to 60 million in Q1 2015. The ad-funded audience also grew by 50% — approximately 45-million Spotify users are in the ad-supported portion of the service.
Spotify recently introduced a new ad product called Playlist Targeting that presents brand marketers with new ways to target audiences. In December, Spotify introduced a geo-targeting platform for location-specific advertising.