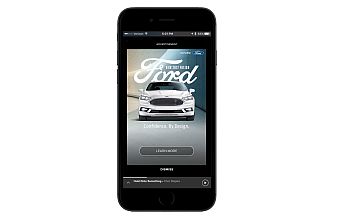 Spotify announced a dramatic increase in targeting options offered to streaming audio advertisers. Over 100 new segments are being brought to the U.S. advertising market, many of them sharpened by Spotify's first-party data collection of listener behavior. That home-grown information can profile users as Fitness Enthusiasts, for example, or Parents.
This year will see new targetable segments rolling into other geographic markets.
"There has never been a better time for brands to take advantage of the power of Spotify's advertising platform," Spotify asserts in its press release. that is a repeated refrain coming from the company's Spotify For Brands team, which in the past year has reminded the industry that Spotify Free's radio-style business is a primary strategic concern alongside the subscription business which gets in the news more frequently.
Spotify also offers targeting to playlists, which inherently address audience segments. that offering is called the Playlist Targeting suite, and connects with the growing importance of the playlist as a key discovery and curation environment — some observers regard playlists as a new form of album, and even a new form of radio. Spotify announced a tripling of categories addressed by the Playlist Targeting suite. (Again, U.S. only for now.)
"What this announcement all boils down to is relevance," Spotify said. In a data-infused marketing ecosystem, targeting message to the most receptive individual is what advertiser seek most. Spotify cites, as an example, targeting first-time auto-buying intenders under the age of 34 — great for car companies, which are heavy radio advertisers. A fast-food company might want to target frequent afternoon snackers.
In these examples and many others, a company like Spotify that serves millions of registered users can own huge amounts of profiling data that extends well beyond Zip-Age-Gender (ZAG) registration info. This is the first-party data that Spotify says enhances the precision marketing it offers to advertisers.